Hire a Professional Bartender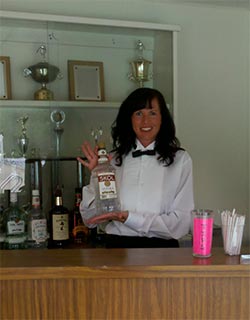 Our graduates put the "pro" in professional bartending. Professionals who graduate from the Cleveland Bartending School don't just "wing-it", they set the industry standard for accuracy, speed, professionalism, and clientele satisfaction. We'll help you find the right bartender for your Bar, restaurant, wedding reception, private party, or any other occasion. We have hundreds of graduates just waiting to serve your needs. Call Bartender Hotline 1-216-382-1450
Bar & Restaurant Owners
If you're tired of sorting through mediocre applications and posting jobs on Craig's List, consider our graduates for your next hire. Cleveland Bartending School graduates receive certifications from Serv- Safe and PBSA ensuring safety and accuracy. This means you can rest easy knowing whether you're there or not, your next hire won't pour your money down the drain.
Also, our graduates are known for the friendly disposition and courteous demeanor. This will keep your customers coming back for more than just the refreshing drinks.
Every step of our hiring service is free of charge. No gimmicks, back-door deals or fees. It's completely FREE.
Just submit the form below to set-up a personal interview to help us find you the perfect fit behind your bar. Or call the BARTENDER HOTLINE at 1-216-382-1450.
Event Coordinators & Party Planners
Had enough stress? Let us do some of the work for you. The Cleveland Bartending School help you find the right bartenders and supplies to make your event be the event your guests talk about for years to come. The Cleveland Bartending School graduates are the best at what they do no matter where they go. Just give them a bar and let the good times roll. So, whether you want to add some more sophistication to your soiree or add some swag to your barbeque consider Cleveland Bartending School for your bartending needs.
All you have to is call the BARTENDER HOTLINE 1-216-382-1450 and talk to our professional staff. Or submit the form below to set-up a one-on-one interview.*
*There is a small one-time charge for non-commercial events. ($50)