Online Job Placement Assistance
Log on. And get your career in gear—today!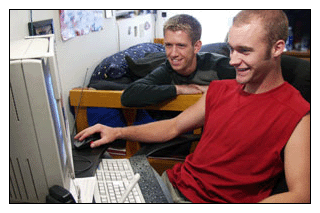 Cleveland Bartending School helps you kick up your earning potential by tapping the power of the Internet—with FREE access to our online jobs database for all graduates.
According to student surveys, it's one of the most popular services we offer!And it's so simple:
Just get a user name and password from our job placement office. Then you can log on and check current job openings any time you like—24/7—from work, home, or any computer with Internet access.

Username & Password For Online Job Placement Assistance
Confidential user names and passwords change the first of each month. Graduates may log in below to check jobs and request their new password by clicking on the link. Remember, user names and passwords are only given out by email, not by phone. When emailing for your new user name, please tell us your current status so we can update your records.
Check Cleveland bartending jobs online by clicking on the "Check Job Listings" button below. If you've lost your password you can request a new one by clicking the "Request New Password" button.
 If you are unable to login after clicking on the check job listings above, it is usually a result of Internet Explorer 7 privacy settings in your browser. If this is happening to you, you have three options:
View this page in Firefox, Safari or Opera, all of which are W3C compliant and will display our pages correctly.View this page in Firefox, Safari or Opera, all of which are W3C compliant and will display our pages correctly.
Lower your privacy settings under tools, internet options. Our website does not collect or use any of your information. Databases do place a cookie in your browser so you stay logged in when you are done with one job listing and then view another. Otherwise, you would have to login again on every job listing you chose to view.
Visit the pbsa.com online jobs login page directly at www.pbsa.com/jobs.php